"What recruiters look for"
If you want to know the power brokers in the executive recruiting business and the hottest management talent, see The New Career Makers, by John Sibbald (HarperBusiness). He surveyed 2,000 companies and 500 executive search firms to come up with his list of North America's 250 best headhunters and 250 most hunted heads.
What do recruiters look for? Jonathan Holman of The Holman Group says CEO types first "must know how to make money for the enterprise; all other skills are irrelevant if this one is lacking. Second, there cannot be the slightest question about business or personal integrity…references from subordinates and peers must be at least as good as those from above…a sense of humor is essential."
Integrity was on nearly everyone's list. Says Linda Bialecki of Bialecki, Inc., "If someone can't be trusted, on even the smallest thing, I don't even call him or her for an interview–it doesn't matter if the individual is fabulous at new business, new products…my clients are uncompromising on this issue."
A section in the book also cites the best developers of management talent. This list of "Academy Companies" is based on top recruiters' opinions, who stake their reputations on knowing talent when they see it, as well as "precisely which organizations they must probe to find it."
"For any professional–and every recent graduate who aspires to career progress and leadership–it is especially savvy to be currently employed by or to have worked with in the past, an academy company," Sibbald says.
The top five are: General Electric Company, PepsiCo, Procter & Gamble, Hewlett-Packard Company and Motorola. From Ohio, in addition to P & G, Rubbermaid, Banc One Corporation and TRW, Inc. were among the top 50 companies nationwide.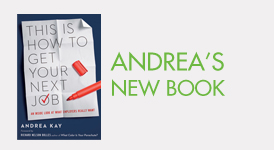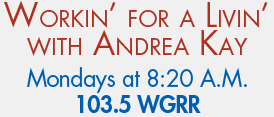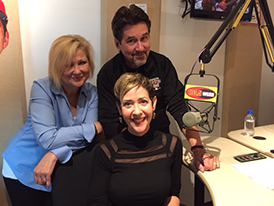 Talking about workin' for a living with WGRR hosts Janeen Coyle and Chris O'Brien.