Contact Andrea Kay
Please submit this form if you:
Would like to be on my mailing list and receive my Free Career Tips and advice.
If you are an individual, business or organization seeking Consulting Services or Advice, or
are interested in my Speaking Services
Would like to offer feedback regarding one of the career issues on this site
Would like permission to use one of my articles
Please do not use this form to solicit or sell services.
Your email will automatically be deleted.

If you are looking for information on a specific career topic, please see my articles, which cover the many issues you face in your career and on the job.
This is Contact Andrea Kay, a part of Andrea Kay's website.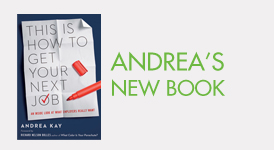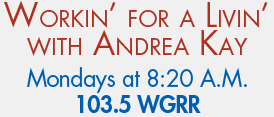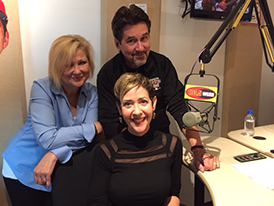 Talking about workin' for a living with WGRR hosts Janeen Coyle and Chris O'Brien.