Members Only
I'm glad I can help you with my expert career advice.
Please register to gain exclusive access or login if you are already a member.
Lost your password?
"Today I had my first interview in 24 years and knocked it out of the ballpark because of you...I cannot thank you enough! I think you are the very best!"

--Dennis S. in Kentucky


"Thank you, Andrea Kay!
After watching Andrea Kay's videocasts, I am amazed to realize that I feel confident to use only the information she presents right here to begin my search for a new job. Listen to what she advises to the people she is coaching and apply the tips to your own job search. I highly recommend this videocast. It will build your self-confidence and will help you to focus on the relevant and important points throughout your job search."

--Bjeany, I-Tunes viewer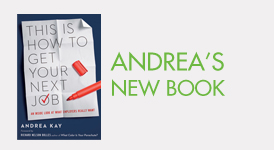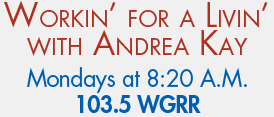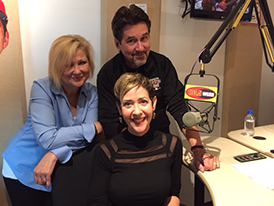 Talking about workin' for a living with WGRR hosts Janeen Coyle and Chris O'Brien.