I met a...
Looking for Ohio vets who want to write
November 20, 2009
I'm a volunteer mentor for the Writer's Guild of America East Foundation's Veterans Project, which is an ongoing writing workshop for veterans. We meet with veterans several times a year to help support those who want to learn the craft of writing from writers involved in screen, stage and publishing. As Tom Fontana, president of the foundation said in an October New York Times article about the project, the meetings grew from en effort by Guild writers to get in touch what he likes to call "American stories."  The plan, "is to train those who wish to write–with no vetting for talent or professional ambition–in settings far from the entertainment corridors of New York and Los Angeles." The project gets support from the Wounded Warrior Project and the National Endowment for the Arts Operation Homecoming. If you're an Ohio veteran who's interested, please write me: andrea@andreakay.com.
Read more "I met a..." blog posts
Refer This Page To A Friend!
Complete the form below to send him/her this link and a personal message.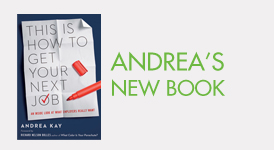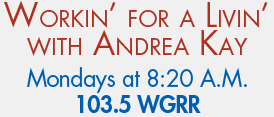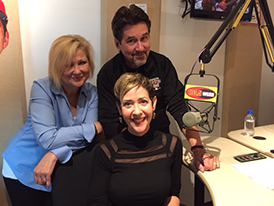 Talking about workin' for a living with WGRR hosts Janeen Coyle and Chris O'Brien.