I met a...
Check this out: Actress Merritt Mitchell, one happy career changer.
November 19, 2009
Back in 2005 I interviewed Merritt Mitchell for my book, Life's a Bitch and Then You Change Careers. Wow has this woman been making hay ever since!
She emailed me this week with an update and ever since she said, "Yes, I am going to change my life!" she's been getting work doing the thing that was gnawing at her. (Step 1 in my book: "Discover that restless gnawing in the pit of your gut.")
She says, "I successfully transitioned from working in the corporate world as an executive assistant and became an actor. I followed my passion and am so glad that I did.  You know the feeling when you just know that you're supposed to do something?  I couldn't find anything else that I found as challenging or interesting as acting. I have recently finished filming a couple of independent films and also worked on Tyler Perry's show "Meet the Browns".  I constantly audition for television, film and commercials.  I have also performed in my first play since I was cast in Cinderella in the third grade. Good luck with your endeavors and keep on inspiring those who want to make a change.  With a little imagination..the sky's the limit!"
Read more "I met a..." blog posts
Refer This Page To A Friend!
Complete the form below to send him/her this link and a personal message.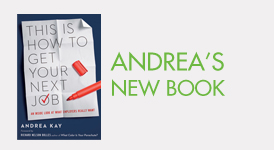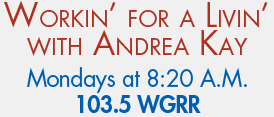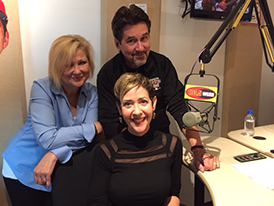 Talking about workin' for a living with WGRR hosts Janeen Coyle and Chris O'Brien.