Career Advice Articles
You'll find advice in these articles on the most common dilemmas you face everyday on the job and in your career. Whether you're moving up, changing careers or struggling with a situation at work, I've probably got advice for you. Click the topics below that interest you–and check back often for new ones. Click here to watch the Career Whisperer video podcast.
"Pursuing my dream was by far the best move I've ever made. I would still encourage anyone to follow their heart and do what they want to do!"

--Mike Lazaroff, attorney
Butler, PA
"I just wanted to reach out and tell you how much I enjoy reading your column...I recently relocated back home to Hawaii after working in the hospitality/entertainment/media industry for nearly 17 years in Los Angeles. I am inspired many times when I read about the practical advice that you give..."

--Reader in Hawaii
"Your article (on tossing out old tactics) is just the best!! As a recruiter for a national employment firm, I can't tell you how much I value your insight."

--Reader in Shreveport, Louisiana
"I read your column most every week, but I just have to say this one [on being assertive to avoid being ignored] is especially well-researched and written, and highly, highly relevant to pretty much everyone in the job market today. Bravo to you for explaining not only how to try to solve this problem, but for giving insight into what causes it (i.e. the psychology behind the inaction) in the first place. I wish more career writers provided this kind of insight. Thanks for this super-useful information!"

--Nancy E., reader in Cincinnati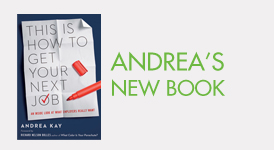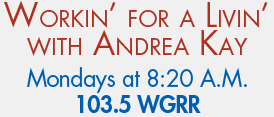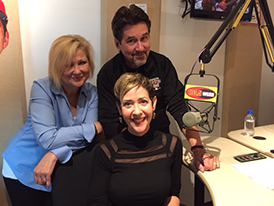 Talking about workin' for a living with WGRR hosts Janeen Coyle and Chris O'Brien.